SEVI Research Reports
Preventative Measure Research
Authors: Mounah Abdel-Samad and Naader Ho
with assistance from Sama Aziz and Paola Diaz de Regules
Homelessness has and continues to be one of the most challenging social issues of the San Diego region (the number of homeless people was 7,658 at the point in time this report was written). To address and assist unsheltered people, a large portion of services have been directed to providing assistance and rehousing individuals. While these are noble efforts, it is essential to examine preventative measures that reduce the number of vulnerable people from falling into homelessness in the first place. According to the San Diego Union Tribune there has been a recent increase in the number of individuals that are more than 4 months delayed in paying their utility bills. This is a clear sign of the need to increase utility assistance in these times.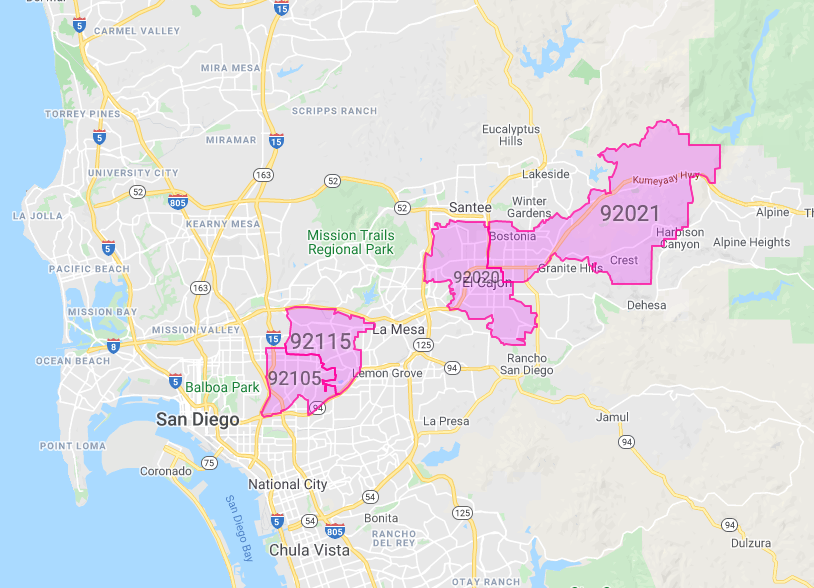 This study examines the impact of utility assistance (electricity mainly) on keeping people housed, thus reducing their risk and ensuring they do not enter the cycle of homelessness. This study measures the perceptions of individuals living in four zip codes in the San Diego region (two in the City of San Diego and two in the City of El Cajon), as well as those of homeless individuals concerning the impact of utility assistance on housing.
Utility assistance does help the people utilizing it stay housed.
Utility assistance benefits individuals who are currently housed, and not single individuals who are renting a room within a residence (based on interviews).
Zip codes where the research was conducted contain large, vulnerable populations that need and could benefit from utility assistance.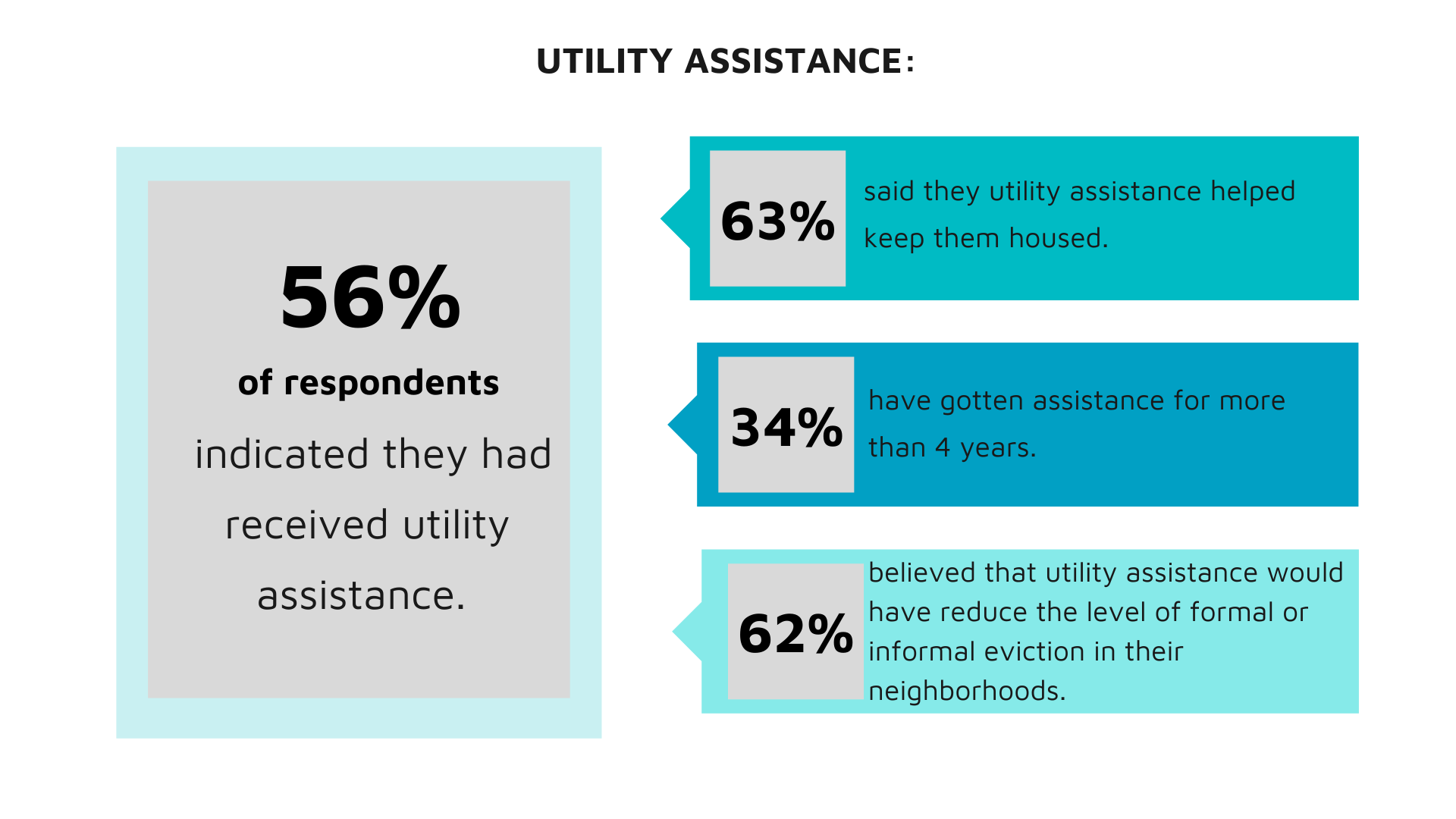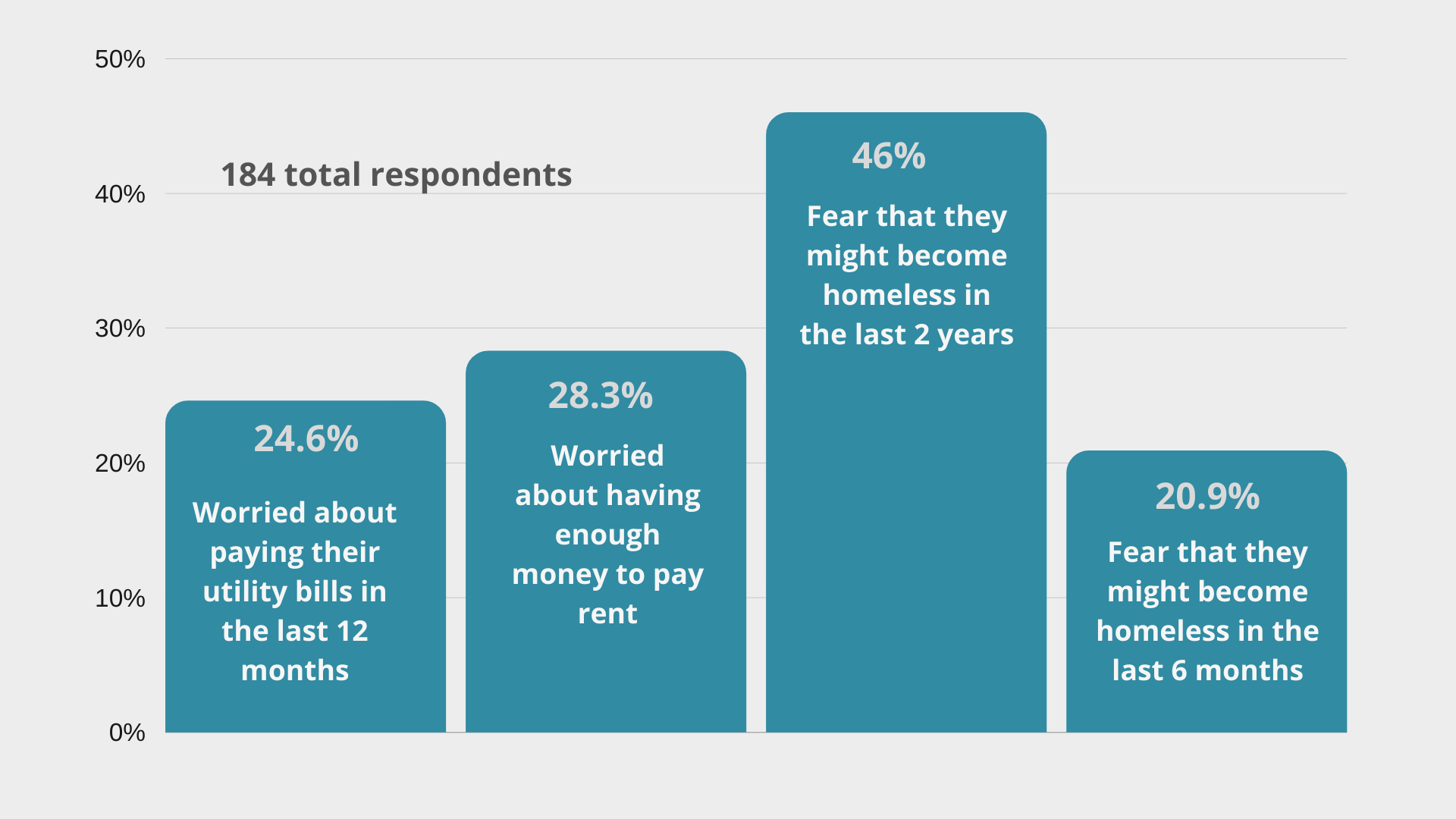 Increase accessibility of utility assistance programs.
Explore ways to provide utility assistance to single room renters.
Increase utility assistance for those eligible from 30% to 50%.
Cover 100% of utility bills for people who are extremely impoverished.
Promote collaboration between utility assistance and rental assistance programs.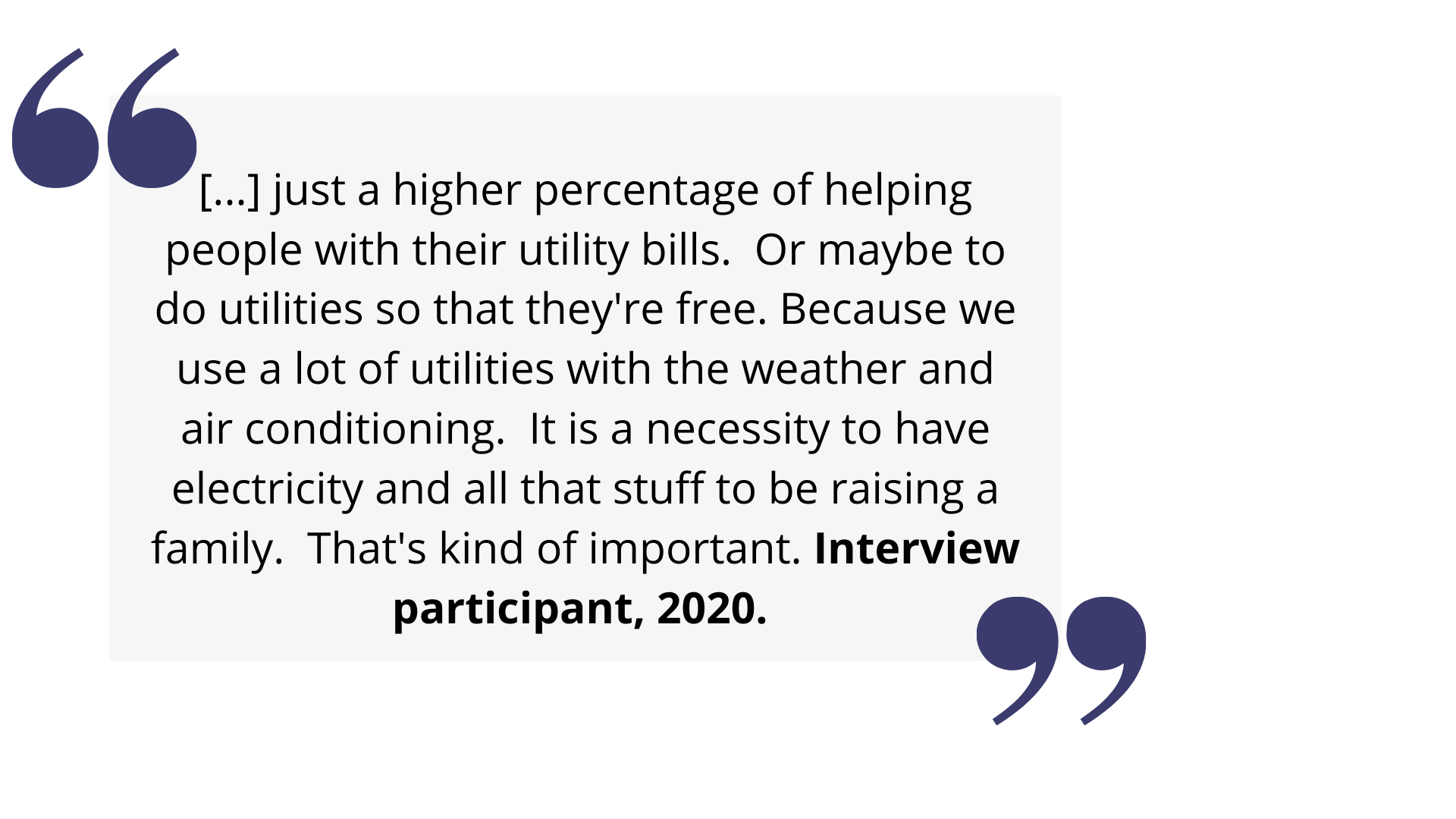 This report examines resident attitudes towards affordable housing complexes in an effort to develop a better understanding of support for and opposition to affordable housing in their communities. In popular discourse residents are often placed into two broad boxes of "NIMBY" and "YIMBY," but the reality is that many residents have more nuanced, qualified, and complex views towards affordable housing. This report details the many different conditions and concerns that can factor into San Diegans' attitudes toward and/or support for affordable housing.
Mounah Abdel-Samad, Ph.D., Brian E. Adams, Ph.D, Mike Williams, Ph.D., Kate DeConinck, Ph.D
Research focused on clients at the Transitional Storage Center operated by Think Dignity in San Diego's East Village. Clients were asked about their perspectives on the primary obstacles to improving their quality of life and their suggested solutions. Findings centered on the role of physical and psychological transformations that occurred when clients were no longer prisoners of their possessions.
Peggy Peattie, PhD.
Watch Dr. Peattie present her research to local community members. (Oct 20th, 2021)
This research examines resident attitudes towards placing homeless-serving facilities in their community. Our goal was to understand under what conditions the public would accept homeless-serving facilities and to explore patterns and dynamics of opposition.
Brian Adams, PhD., Megan Welsh PhD., Rebecca Riddle, Nicolas Guitierrez III
Watch Dr. Adams and Dr. Welsh present their research to local community members. (Oct. 28th, 2021)
This study examined food security, housing, mental distress, and use of support services among economically-vulnerable college students at SDSU. It also explored students' perceptions of the impact of the coronavirus (COVID-19) pandemic on food security and other indicators of environmental adversity. Finally, it provides recommendations to reduce students' financial burden and increase awareness and use of campus support services.
Casey Roulette, Ph.D.
Watch Dr. Roulette present his research to local community members. (Nov 4th, 2021)
This study examined the nature and extent of sexual exploitation risk among college students. It also explored factors associated with sexual exploitation including food and housing insecurity, trauma, fraternities/sororities, and substance and alcohol use. Finally, it provides recommendations and further discusses how findings can inform future university protocols.
Lianne A. Urada, Ph.D., Lauren Azar, MSW, Christian Cacho, MSW, John Kennon, MSW
Watch Dr. Urada present her research to local community members. (Nov 10th, 2021)
This research surveyed homeless populations in urban areas of San Diego and Los Angeles to better understand the different social and economic barriers that exist in their environments. The team utilized cognitive image maps and patterns to assess mobility and assist in uncovering what services may be needed to address the needs of the houseless populations. Based on their findings they present various recommendations around easing access to resources and facilities.
Bruce Appleyard, Ph.D.
Watch Dr. Appleyard present his research to local community members. (Nov 18th, 2021)