Resources
SAN DIEGO-BASED RESOURCES

The Regional Task Force on the Homeless is San Diego County's resource for comprehensive data on homelessness.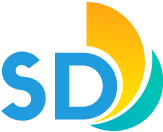 The Homelessness Strategies and Solutions Department works to find solutions to address homelessness within the City of San Diego.

The Office of Homeless Solutions provides outreach and case management to individuals experiencing homelessness.
ACADEMIC REPORTS
The Sage Project is a program within the Center for Regional Sustainability at San Diego State University with a simple goal: improving quality of life in our region through community-based projects, in alignment with the UN Sustainable Development Goals. Read relevant academic reports prepared in collabration with the Sage Project: