Lianne Urada
Associate Professor & MSW/MPH Program Advisor, School of Social Work
Current Project: "Sexual Exploitation on College Campuses"
Previous Project: "Homelessness in Public Spaces: An Assessment at the San Diego Central Library"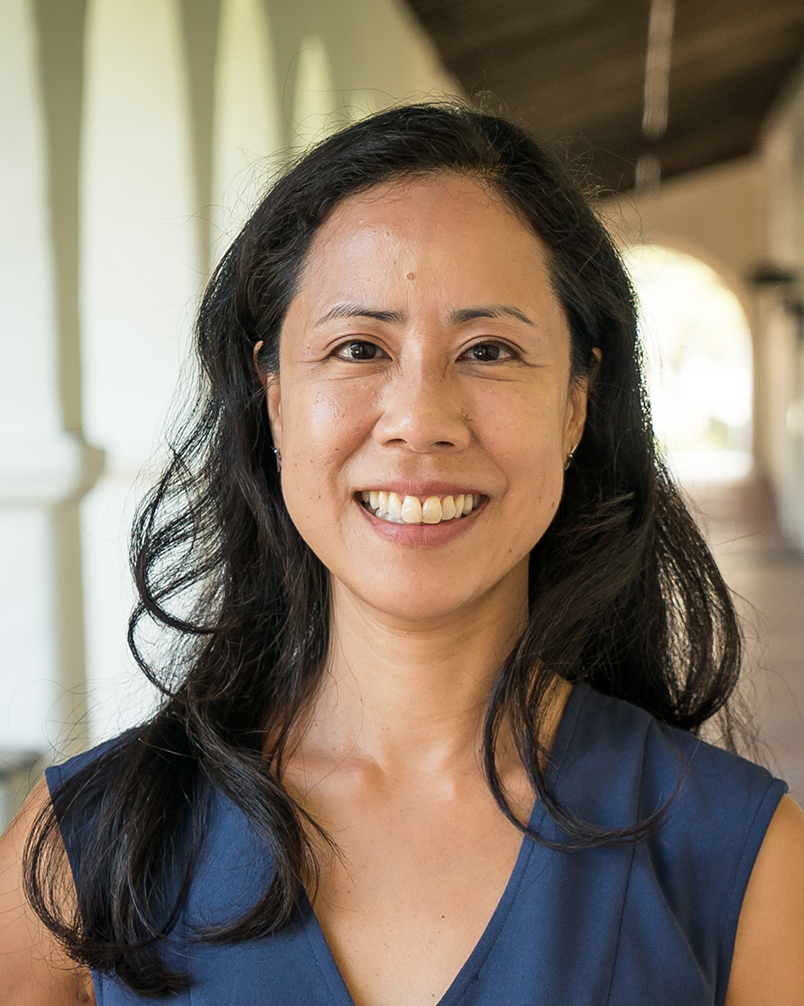 Lianne A. Urada, Ph.D., MSW, LCSW, is an Associate Professor at SDSU in the School of Social Work, focusing on Community Development within the Macro Social Work track. She received her B.A. (Psychology), MSW, and Ph.D. in Social Welfare at UCLA. She served as UCLA Social Welfare field faculty for over four years. She is also an Adjunct Associate Professor at U.C. San Diego in Global Public Health in the Department of Medicine. She has over 50 publications on women and men selling sex or being forced/coerced into selling sex in the U.S., Philippines, Russia, and Mexico. She is also core faculty for the SDSU-UC San Diego Joint Doctoral Program in Interdisciplinary Research on Substance Use. Her research focuses on developing interventions with policy implications to address homelessness, human trafficking, HIV/AIDS, and historical community trauma.
Dr. Urada is Principal Investigator (P.I.) on several federally and privately funded grants. She is P.I. of a National Institute on Drug Abuse grant developing and testing an intervention for unstably housed individuals using opioids at public libraries. She was P.I. of a K01 grant examining community mobilization and its potential to reduce HIV/STI risk and violence among substance-using women in the commercial sex trade in Tijuana, Mexico. She was also one of the few U.S. researchers to publish on HIV among women and men in the commercial sex trade in the Philippines. She also received an NIMHD-funded SDSU HealthLINK pilot project award for developing a novel historical community trauma measure for the East African refugee community in San Diego. The Nemeth Foundation also supported her study to explore the nature and extent of human trafficking and sexual exploitation among college students in San Diego County and Imperial Valley (one of the first studies of human trafficking among college students in the U.S.).
She has served as a Technical Review Committee member for the United Nations Population Fund (UNFPA), reviewing studies on the prevalence of violence against women in the Pacific. In addition, she was a Co-investigator for a Kaiser-funded community-based HIV Test and Treat U.S. Initiative and on a National Institute on Mental Health R01 Men Count study of HIV case management interventions with Black men in Washington, DC. In addition, she was involved in a study of national sexual violence prevention through sports culture via the California Coalition Against Sexual Assault and in a critical review of the effectiveness of batterer intervention programs. She was a National Institute on Drug Abuse T32 Postdoctoral Fellow, Center on Gender Equity and Health core faculty, and a Fordham University Research Ethics Training Institute Alumni Fellow.
Dr. Urada holds a California License in Clinical Social Work with over 7-years of working with women, men, and communities impacted by HIV/AIDS in Los Angeles County. She is currently on the Board of Directors for Christie's Place (transforming the lives of women affected by HIV/AIDS in San Diego). She is also a former co-chair of the research subcommittee and councilmember of the San Diego Regional Human Trafficking-Commercially Sexually Exploited Children Advisory Council.