Bruce Appleyard
Associate Professor, City Planning and Urban Design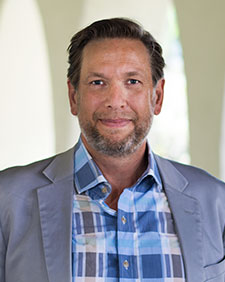 Dr. Bruce Appleyard is an Associate Professor of City Planning and Urban Design at San Diego State University where he works with people and agencies to help them make more informed decisions about how we all live, work and thrive, now and well into the future.
Dr. Appleyard specializes in applied research of human settlement and behavior patterns at the intersection of urban design, transportation, land use, and environmental science, and he has published dozens of peer-reviewed and professional articles guiding policies and practices toward achieving a range of sustainability, livability, and social equity outcomes.
Dr. Appleyard is also the Associate Director of SDSU's Center for the Study of Human Dynamics in our Mobile Age (HDMA), as well as SDSU's Active Transportation Research Center where he is leading research on the relationship between elements of safety and security related to crime and sustainable and active mode choices on the transportation land use integration, travel behavior, pedestrian/bicycle safety promotion, and demand analysis. Dr. Appleyard combines GIS and a variety visualization tools and methods to better engage members of the public in scenario planning, pedestrian and bicycle planning and design, and regional/local transportation & land use governance and policy integration.